Written By Terry Samaras, Talent Consulting Practice Lead
The Impact of Return to Work Policies on
Engagement, Productivity and Culture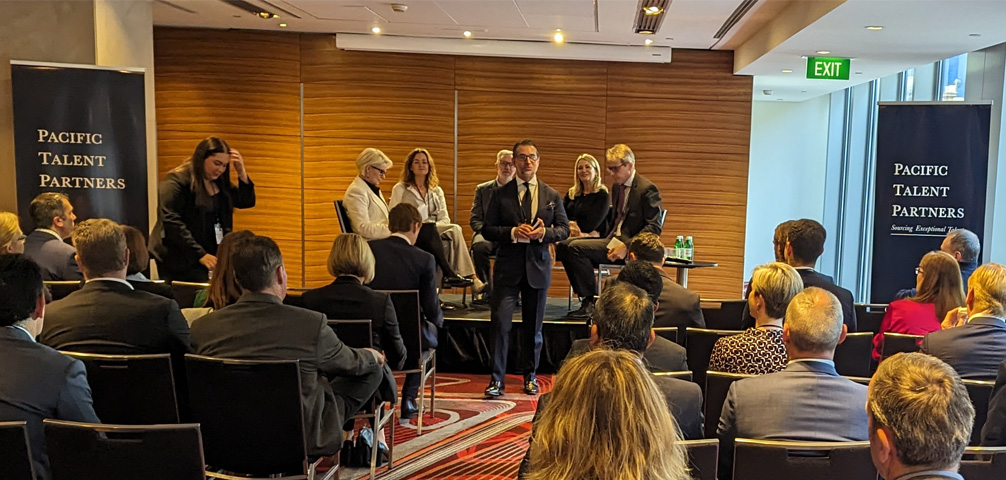 "This morning we hosted a Leadership Event on 'the Impact of return to work policies on engagement, productivity and culture' for some of our premium clients and leaders, and I was intrigued by the level of insightful thinking the discussion provoked.
In hindsight, given the diversity of conversations that were opened as a result of this subject, I have come to believe this is the fundamental challenge facing businesses, not because of its current impact, but the potential long term consequences.
The way we collaborate is fundamentally changing and this change reflects a deeper evolution in our economy and society as we all move into a new phase of a global, virtual and now artificially intelligent world."
My thanks to our Leadership Panel Jaco Lok, Lisa Hobbs, Rachel Page, Barry Gordon and Fiona Chilcott for exceptional insights and thoroughly enjoyable Event.
The ultimate driving force - Contribution
I recently had the opportunity to lead a career strategy consultation with a senior professional who was considering the next phase of her career, and in our conversation she shared with me that she wanted to transition out of the private sector into government board roles.
As we discussed the pros and cons of the public sector and governmental politics, I asked her what would be the benefit to the market and what would be the benefit to her in making this transition.
As I asked the question, I watched this regal woman's face burst with a flood of tears, and with a conviction that I rarely see these days, she looked me in the eye and said to me 'I remember when I first came to this country as an immigrant a long time ago, how prosperous a country this was, and I just feel now it is my time to contribute to that prosperity for the generations to come'.
This woman and leaders like her are the reason our businesses and indeed our economies thrive. To put it simply, the fundamental quality of a leader is someone that is heading somewhere, they are in motion towards creating a better future for themselves, and a better future for us all.
We all know there are people that whether they are working from home or their place of work, they are giving their all, and there are others that no matter where they are, they are just not 'present'.
The current challenge we are all facing is not one of location, it is one of vision, innovation and motivation and that is the underlying opportunity that could unlock the potential of any team member and a whole organisation. Ultimately, we all seek to contribute, we all seek to live a life of value and relevance to ourselves and others.
The leaders that develop other leaders and scale the relationships that deliver growth will reap the rewards, for without mutual accountability the future will be nothing more than a gamble for those that have not realised that the world has fundamentally changed.
The Relationship Quotient
In his book "High Tech/High Touch" John Naisbitt, highlighted that the more we rely on technology in our daily lives, the more we will crave authentic human interaction in the few moments when we are gifted to experience it.
A recent survey conducted by a global professional services firm, highlighted what will distinguish successful CEOs of the future – a sense of purpose, a genuine interest in people, empowering decision making, breaking down hierarchies and connecting, collaborating and co-creating more effectively than ever before. (August 2023).
Leaders will need to have far more advanced relationship skills to meet the expectations of future team members, individuals who have developed their learning ethic and their self leadership acumen.
The 'average' (if there is such a thing) team member's self-awareness and expectations have fundamentally changed over the last two generations with the explosion in what is known as the personal development industry.
The era of the knowledge economy was paralleled by the self help era in personal development, the start up and innovation economy was paralleled by the self  leadership era in personal development.
The team members that will make a difference to the future of any business, now expect to be connected to a greater purpose, have meaning and growth in their roles, and be included in strategic decision making; and that is a fantastic opportunity for mature leaders and advanced organisations that seek to accelerate their growth in the market.
The Leadership Opportunity
To unite diverse interests, perspectives and stakeholders and now 'dispersed' interests, perspectives and stakeholders in a greater future, is the fundamental purpose of Leadership and that purpose is enacted through a series of relationships.
The psychologist Nancy Adler, in her seminal research on high performing cultures identified commitment and challenge as the defining characteristics of organisations that were in the top 10 percent of their industries.
Engagement is a comfortable HR term for discussing the challenging question of relationships, and it is not easy to address our relationships because like all the significant aspects of our lives, they affect us deeply, and they change us.
Every time there is a 'challenge' in a relationship, it is an opportunity to elevate that relationship to a higher level of alignment, if all parties are committed to a greater unifying purpose, beyond the transactional interactions of a bygone era.
As business leaders, we increase our risk every time we have a conversation that is in denial of the necessity of change and growth, and we minimise our risk when we have authentic conversations that increase mutual accountability in honour of a greater unifying purpose.
The critical question at the core of the current challenge around return to work, is not about where productivity occurs and is observed, it is how does this current challenge create the opportunity for each of us to become far more relevant and valuable to each other, to our peers, to our companies and to the market?
Now is the time to identify who your partners are in contribution and leadership, and who will be part of your greater future. On behalf of our whole team at Pacific Talent Partners, we welcome the opportunity to support our clients in this endeavour, and we thank you for being a welcomed part of our future.
If you would like to discuss how to address any challenges your business is having with engagement, productivity and/or culture, please reach out to either myself or one of our team on +61 2 8318 1818 or on my details below.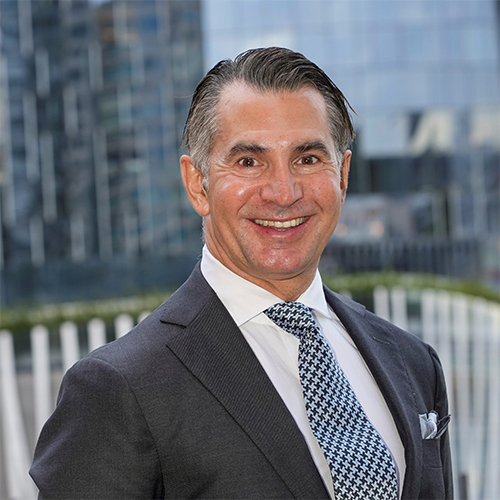 Terry Samaras | Talent Consulting Practice Lead
With over 27 years of global experience consulting with some of the world's leading international brands such as British Airways, BP, Citigroup, HSBC and Rolls Royce Power; over 45 companies in 21 industries and 29 nationalities across the UK, Europe, the US and Australia.
Terry has expertise in aligning vision, innovation, culture and strategy implementation to accelerate commercial performance and sustain scalable growth.